Ground Breaking at First Light Resort and Casino in Taunton.
April 06, 2016
On April 5, 2016, the Mashpee Wampanoag Tribe officially broke ground on the $1B First Light Resort and Casino in Taunton.
When fully complete, the resort will offer visitors a wonderful destination casino with over 4,000 gaming positions, three hotels, numerous high-end restaurants, a retail shopping center, and entertainment venues.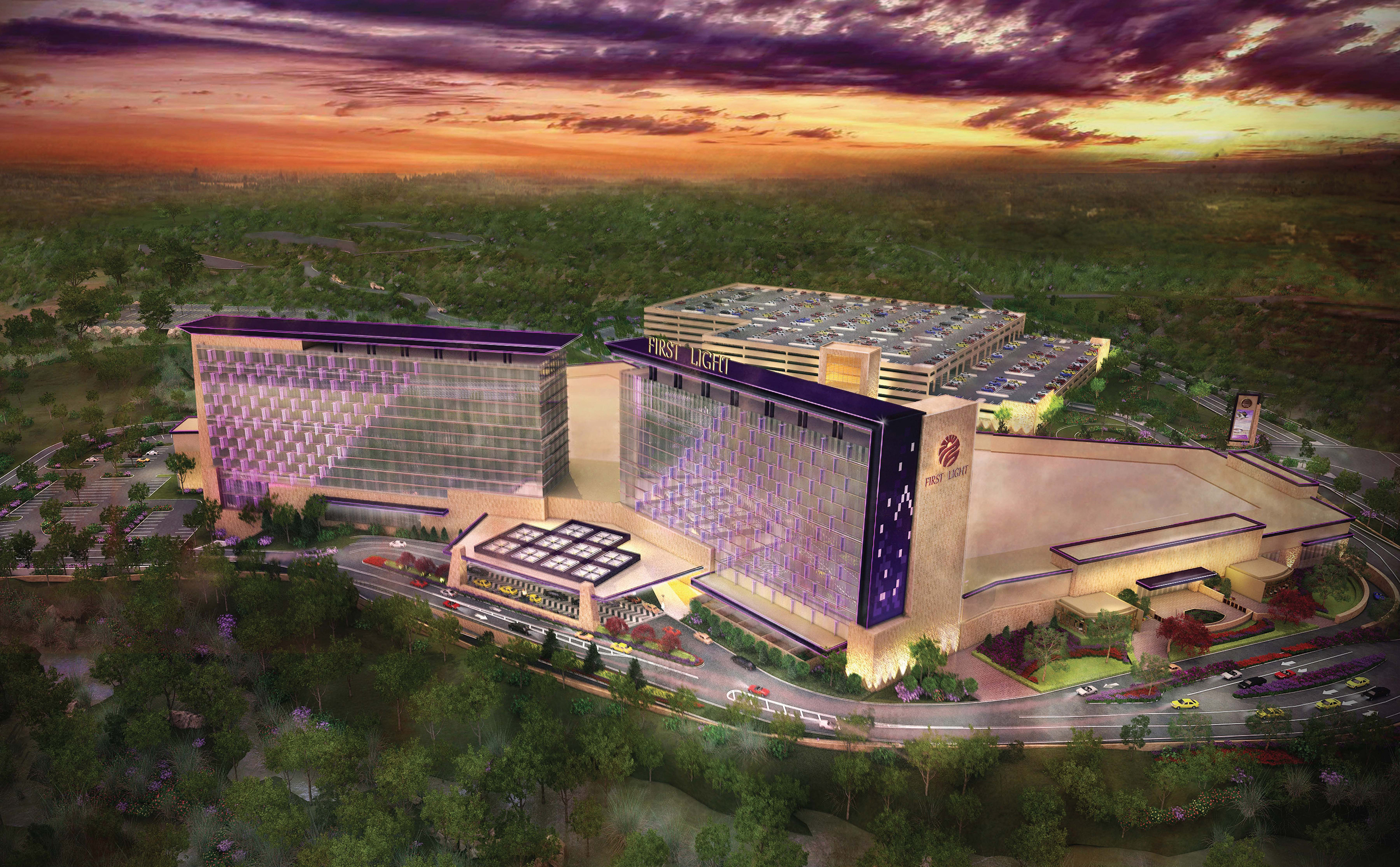 From Planning to Construction.

For the past six years, Howard Stein Hudson is proud to have worked closely with the Tribe and the project team. We evaluated both existing and projected demands of the project over a 20-year time frame and developed infrastructure improvements at 24 locations to address the project impacts.
Our planning and engineering team is led by Dave Matton, Principal of Public Infrastructure. Dave oversaw the technical design, coordinated with the City of Taunton and MassDOT, and presented the findings at numerous public meetings. With the project now advancing, Dave looks forward to continued collaboration with RGB, Steelman Partners, and the Dimeo/Penta/Talako group to deliver the first full casino in Massachusetts for the Mashpee Wampanoag Tribe.
Watch the Mashpee Wampanoag Tribe hosting the Massachusetts Gaming Commission this past March.
Categories: