Our Culture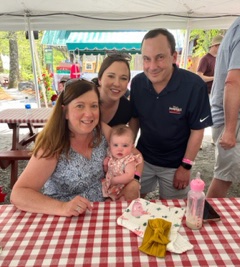 There's something different about Howard Stein Hudson.  Step into the doors of any of HSH's offices and you start to feel it. Dedication to the work.  A sense of social responsibility, and a need to make a difference in this world.  An ability to step into our client's shoes to understand their needs and perspective. Laughter.  Camaraderie.  A sense of belonging.  All these are part of the culture of HSH.
HSH is a growing firm of recognized industry leaders in planning and engineering. We've cultivated a friendly and collaborative environment where experts can make a difference in the community. HSH encourages every employee to feel comfortable enough to bring their whole self to work.
As an independent, mid-sized firm, we affirm initiative, responsiveness, communication, and work/life balance in everything we do. Our values as a firm extend beyond offering our staff growth opportunities through professional development. We work hard and we play hard.
Our vision guides all of our work, our decisions, and our people.  We strive to:
Improve transportation, mobility, and the built environment;
Embrace innovative ideas, pragmatic solutions, tangible results;
Care for each other and our world;
Promises made – promises kept.