HSH is Working with the City of Everett to Extend the Northern Strand Community Trail
March 24, 2021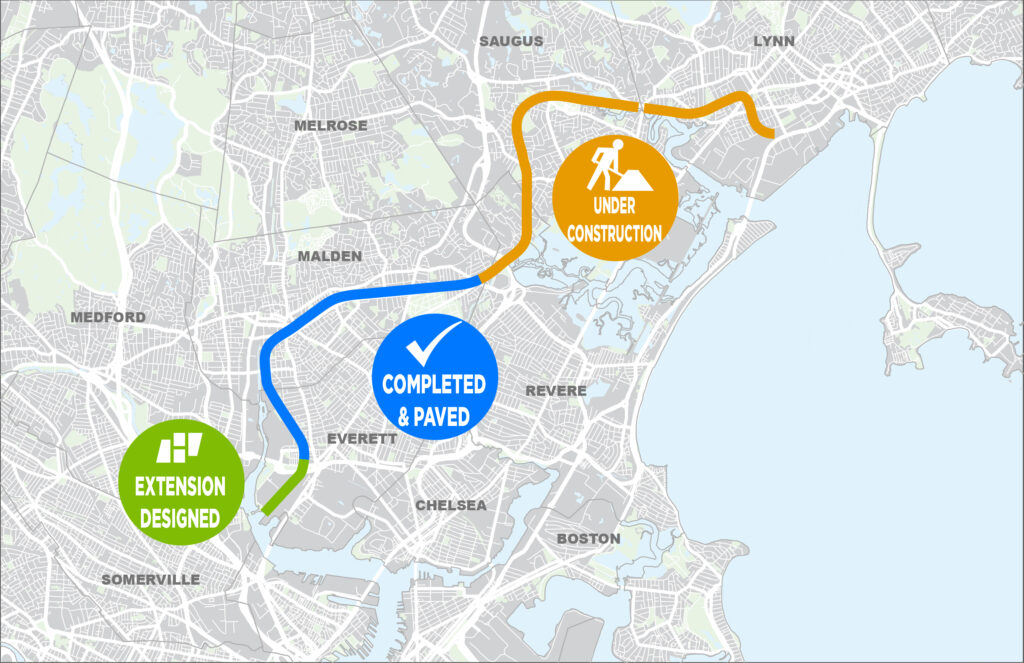 Regionwide Trail Systems Now Connects Everett to the Shores of Lynn!
The Greater Boston region is well on its way to establishing a connected regional system of shared use paths and trails. The benefits of a well-connected, regionwide trail system are many:
Providing residents and visitors in Greater Boston with a safe place to walk, bike, skate, etc. that is family friendly, safe, and enjoyable for all;
Connecting communities with high-quality infrastructure that allows people of all skill levels to make more trips by biking or walking, whether it be to work, shopping, or visiting friends; and
Creating a space to highlight natural beauty, public art, and iconic and historic features of the communities the trail passes through.
The Bike to the Sea Trail, also known as the Northern Strand Community Trail, is an 11.5-mile trail that connects the cities of Everett, Malden, Revere, Saugus, and Lynn along the former Boston & Maine Railroad's Saugus Branch Railroad.
The extension, designed by HSH, will connect the new Encore Resort Riverwalk with the other elements of the Northern Strand Community Trail. Construction is planned to begin this spring, with all segments to be completed by 2022. This project will allow users to enjoy a comfortable emission-free, safe trip between Boston and Lynn, fully separated from traffic nearly the whole way.
Meet Our Design and Planning Team
---
Matthew Jasmin, P.E., ENV SP, Senior Civil Engineer
Matt oversees a team that understands the need to provide facilities for all users, particularly bicyclists and pedestrians.  He has managed some of the most complex Complete Streets projects in Massachusetts. Matt's strengths include his ability listen to the desires of the public and clients and translate them into sound, technical design.
---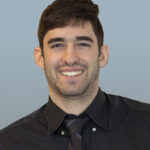 Matthew DiGiacomo, Roadway Design
Matthew is a member of the design team and has specific expertise in designing ADA-compliant ramps in accordance with MassDOT's district prioritization reports. Additionally, he provides Complete Streets roadway design, compiling cost estimates and technical specifications for projects in accordance with MassDOT standards.
---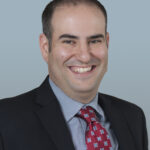 Mark has nearly 20 years of experience in managing public infrastructure projects throughout the Commonwealth.  In his role, he coordinates between clients and agencies to help deliver projects on time and within budget. Mark uses his experience from his years working at MassDOT to advise municipal clients.