Howard Stein Hudson names Kristina Johnson as Manager of Transportation Planning
October 26, 2014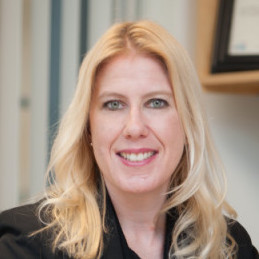 Howard Stein Hudson (HSH), a firm delivering planning and engineering solutions for clients in Boston and throughout the region since 1987, has named Kristina Johnson as Manager of Transportation Planning.
Johnson is a Transportation Planner with considerable public sector experience at state, regional, and municipal agencies managing transportation and neighborhood planning studies and projects. Kristina's experience includes coordinating land use and zoning initiatives, planning initiatives for roadways, bike infrastructure and pedestrian safety, administering federal entitlement grant programs and supervising planning staff.
Prior to joining HSH, Johnson was the Director of Transportation Planning for the City of Quincy, MA. She managed site plan review and special permit applications before the Quincy Planning Board, coordinated the environmental review of the Quincy Center Urban Revitalization project through the Massachusetts Environmental Policy Act process and served as the Chair of the Quincy Bicycle Commission.
A resident of Framingham, Johnson earned a Bachelor of Arts degree in Political Science from the University of Massachusetts Dartmouth, graduating Magna cum Laude. She attended the University of Rhode Island for Graduate Studies in the Department of Community Planning and Landscape Architecture. Johnson is a HUD Certified HOME Regulations Specialist and a National Community Development Association certified CDBG administrator. She is a member of the Massachusetts Chapter of the American Planning Association.
In her spare time, Johnson is an internationally certified Body Combat and Body Attack instructor, teaching fitness classes and group fitness programs.
"We are pleased to welcome Kristina to our HSH team," said Tom Stokes, P.E., CEO of HSH. "Kristina is a highly respected professional who shares our enthusiasm in delivering projects that strengthen our communities. Kristina has a wonderful understanding of the complex elements involved in a project and is able to offer creative problem solving and innovative ideas."