Elevating, Accelerating, Client-focused: HSH Ushers in New Roles for 2022
February 16, 2022
HSH is pleased to announce two new executive leadership roles in our firm:  Chief Operating Officer and Chief People Officer.  These roles complement our growth and offer our clients cost-effective solutions with the same unmatched client service they have come to expect from HSH. David Matton takes on the role of Chief Operating Officer, focusing on ensuring the firm's operations are optimal for success.  Keri Pyke, P.E., PTOE, assumes the role of Chief People Officer, responsible for guiding company culture and recruitment, retention, and advancement of our talented staff.
These new roles are imperative to the growth of our firm and allow us to continue to collaborate with our clients and streamline our solutions to exceed clients' expectations," said Tom Stokes, P.E., President and CEO of HSH. "Dave and Keri's skill sets and commitment to our clients made these roles a clear fit for them both.  We are excited about the opportunities these roles afford us. Please join me in congratulating Dave and Keri on their new roles.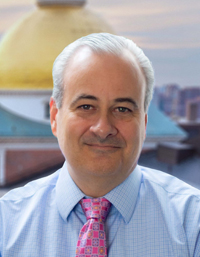 David has over 30 years of experience at Howard Stein Hudson, helping federal, state, municipal, and private sector clients resolve their complex transportation project challenges. David has led the Public Infrastructure staff of traffic, roadway, and structural design professionals. He has overseen the design, optimization, and/or coordination of more than 300 traffic signals in Massachusetts and has led the traffic design of some of the Commonwealth's most high-profile transportation projects. After graduating from UMass Dartmouth, David was a Transportation Engineer for the Connecticut Department of Transportation. In his new role, David will focus on managing and coordinating company-wide operations to best meet the needs of our clients by improving efficiency and ensuring quality as HSH continues its growth.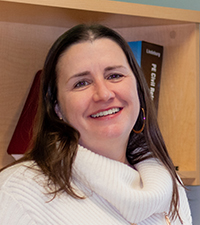 Keri's new role will focus on managing the strategy and processes related to building and retaining an exceptional team of professionals. She has been leading the charge in the areas of training and development as well as diversity, equity, and inclusion for several years along with her traffic engineering and transportation planning work. A "Complete Streets" practitioner, Keri has more than 25 years of experience in traffic engineering and transportation planning. She is a graduate of Rensselaer Polytechnic Institute, as well as a registered Professional Engineer in Massachusetts, Connecticut, Maine, New Hampshire, New York, North Carolina, Rhode Island, and Vermont, as well as a nationally certified PTOE. Keri is familiar with the many varied aspects of traffic engineering and multi-modal transportation planning, including traffic and parking analysis, traffic signal design, safety planning and analysis, neighborhood and site transportation planning studies, and traffic calming planning, design, and implementation.
Please join us in congratulating Dave and Keri!