A New Chapter in Engineering Excellence: Howard Stein Hudson Opens Bridgewater Office
September 25, 2023
To meet the demand for our exceptional services throughout New England, Howard Stein Hudson (HSH) is thrilled to announce the opening of our newest location in Bridgewater! This new location allows us to meet our Southern Massachusetts and Rhode Island clients where they are, providing easy access for our many employees that live in the region.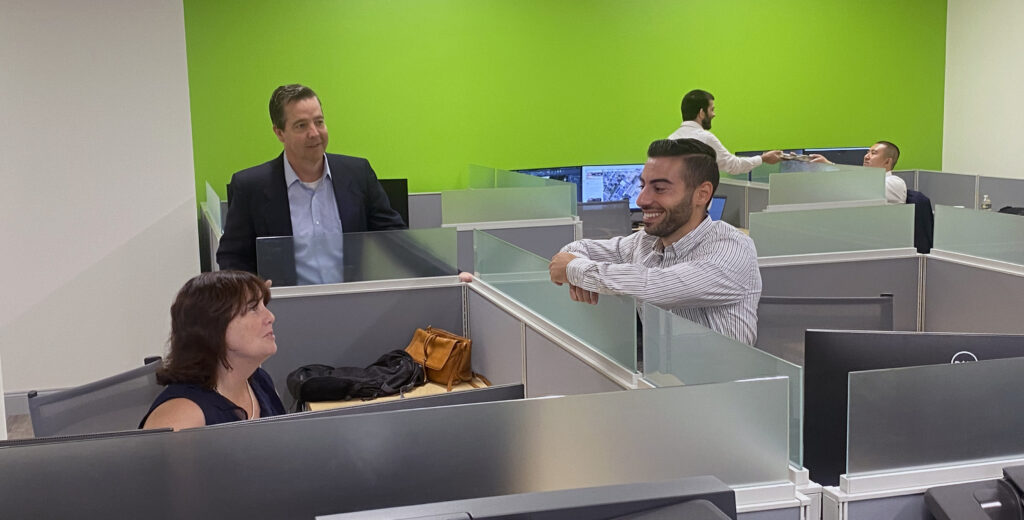 We recognize Southeastern Massachusetts is a fast-growing diverse region with a focus on both public infrastructure and private investment. It made sense for us to go where our existing client base has a vested interest, and this move also gives us an opportunity to strengthen existing relationships as well as forge new ones. Our Bridgewater office is central to providing excellent customer service and fulfilling our clients' visions in Southeastern Massachusetts and Rhode Island. We're excited about becoming part of this flourishing community. – Thomas Stokes, P.E., Chief Executive Officer
The Bridgewater office will be managed by Steve Findlen. Steve is an experienced civil and transportation industry leader with over 28 years in the field and a longtime focus in the southern Massachusetts and Rhode Island markets. This expansion will continue our client-focused growth of offering services in roadway design, traffic engineering, land development, civil engineering, permitting, structural engineering, Complete Streets design, municipal project funding, community engagement, peer reviews, and construction services.
Our new office location also makes it easier for our talented team to collaborate in person on the delivery of regional projects. As the premier transportation consulting firm in Massachusetts, HSH also has offices in Boston, Chelmsford, and Worcester.
Steve Findlen, Manager of Bridgewater Office.
Steve has more than 28 years of experience in civil and transportation engineering, working with municipal and state agencies, as well as private developers and contractors in New England. He excels at building strong client relationships and collaborating with stakeholders to find fair and effective solutions. With a proven track record, Steve is skilled in navigating projects from the initial concept to final design and construction. Steve brings his expertise to a rapidly growing region in Massachusetts and Rhode Island with wide-ranging infrastructure demands.