We've Moved!
October 26, 2013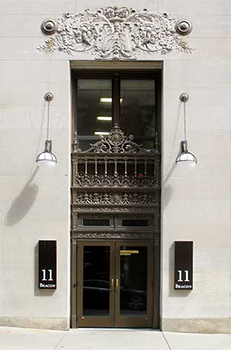 HSH is pleased to announce a new chapter in the company's history. After 26 successful and productive years at 38 Chauncy Street, we have outgrown our work space and recently moved to our new location at 11 Beacon Street. While the move has marked the end of an era for us here at HSH, we are all incredibly excited to continue delivering your planning, engineering, and construction needs in a larger, more modern space.
As of Monday, June 9th, we opened our doors to our brand new office at 11 Beacon Street.
Please update your records to the following mailing address:
Howard/Stein-Hudson Associates, Inc.
11 Beacon Street, Suite 1010
Boston, MA 02108
We look forward to welcoming you, clients and friends old and new, to our brand new office!