Strengthening Our Vision, Howard Stein Hudson Introduces Our Newest Owners
January 31, 2022
Please join us in congratulating our newest Associate Principals: Ian McKinnon, P.E., PTOE, RSP; Bridget Myers, P.E.; and Kelly Pelland.
These promotions recognize the many different contributions each has made to the Howard Stein Hudson family. As an employee-owned firm, Howard Stein Hudson offers firm ownership to selected individuals periodically. Please join us in congratulating them as they take on their new roles and responsibilities.
"By combining strong technical, communication, and leadership skills, Ian, Bridget, and Kelly embody the collaborative spirit of our firm. I am delighted to announce and congratulate our newest Associate Principals!" – Tom Stokes, P.E., President and CEO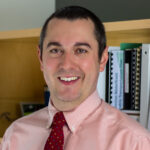 Ian McKinnon, P.E., PTOE, RSP, our Institutional and Private Markets Technical Leader, has 11 years of experience in transportation engineering. Ian advises clients on transportation aspects of some of the most complex development projects in the greater Boston region. Clients count on Ian to represent them well in all forums. some He is very well regarded and trusted among the permitting agencies as well. Ian's technical experience in transit planning, Complete Streets design, traffic modeling and forecasting, bike facility design, and traffic signal design complements his presentation abilities. Ian prides himself on the value he brings to outside entities, as is evident in his recent term as President of NEITE and his meaningful and active participation in ULI and NAIOP. These leadership qualities along with his unparalleled technical expertise make him an obvious choice to be promoted.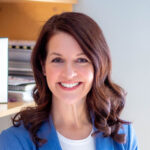 Bridget Myers, P.E., a Project Manager and Senior Civil Engineer, has more than 17 years of experience in transportation and roadway design, intersection improvements, Complete Streets design, Right of Way, municipal and state peer reviews, and state and local permitting. She has been responsible for the design of numerous projects related to transportation safety, roadway reconstruction, intersection improvements, roundabouts, Safe Routes to School, shared use path design, and multimodal improvements. Her expertise ranges from conceptual drawings to final plans, specifications, and estimates. She excels at getting projects funded, permitted, and constructed. Bridget has been asked to join the ownership group not only because of her technical expertise, client management capabilities, and ability to deliver, but also because of her exceptional ability to mentor staff and serve as a role model for other professionals in our organization.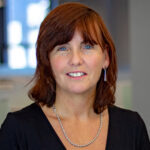 Kelly Pelland, a Senior Accounting Assistant, has more than 14 years of accounting experience in the A/E/C industry. She contributes to our firm's financial success through her direct communications with staff, clients, and vendors. She oversees many areas of accounting for the firm, including, Accounts Payable, Accounts Receivable, billing, and payroll. Kelly works closely with our project managers to ensure they have all the accounting information they need to make informed decisions about project financials. Her ability to research an issue and find a strong and effective solution that benefits the firm and the staff has resulted in a broader, more effective use of all our processes. She is committed to ensuring internal and external client success in all areas of her work.
Please join us in congratulating Ian, Bridget, and Kelly!