Site/Civil Engineering Expertise in Central Massachusetts!
April 26, 2021
Daniel Hazen Joins HSH Team in Our Worcester Office.
Howard Stein Hudson has expanded our services in the Worcester Office to provide Civil Engineering to meet our clients' growing demand on land development projects in Central Massachusetts. With a deep expertise in both civil and transportation engineering,we engage with our clients to deliver projects that are both sustainable and efficient. We collaborate with developers, owners, architects, real estate advisors, and attorneys to ensure our client's vision is realized. We understand regulatory processes and can guide you through permitting for projects.
From offices to retail, single family subdivisions to multifamily residential projects, museums to universities, HSH is proud to have helped deliver projects, no matter the size or location, throughout the state. We have successfully collaborated on most of the iconic development projects for over 30 years as well as many local projects that enhance our towns and cities.
Contact HSH to help you navigate the permitting and development process. Our experienced civil engineers can help with:
Translating requirements into actions;
Comprehensive civil engineering and site design;
Creating more transparency in the permitting process;
Ensuring confidence through understanding of the process; and
Due diligence for a successful outcome.
Services Offered:
Civil Engineering | Conceptual Planning | Stormwater Management | Site Plan Permitting | Definitive Subdivision Permitting | Transportation Impact Assessment | Parking Demand and Needs Assessment | Peer Review | Structural Engineering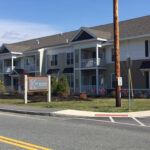 The Kinloch, a multifamily apartment complex in Chelmsford,is the first major project to be developed under the Route 129 area Business Amenity Overlay District. The development has 168 units in four buildings, with two buildings featuring underground parking.
Meet Our Area Civil Engineering Leaders
Daniel Hazen, Senior Civil Engineer
Daniel, a Senior Civil Engineer, has more than 20 years of experience in Site/Civil design. He possesses a broad knowledge of the technical and procedural aspects of engineering projects, and is responsible for overseeing and designing a variety of land development projects, submittals, permitting, and construction.
---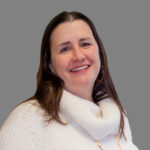 Keri Pyke, P.E., PTOE, Principal
Keri leads our land development team in Worcester. Having successfully delivered housing, office, and recreational projects throughout the Commonwealth, Keri draws on this experience to ensure the clients projects advance in a time and cost-effective way. Additionally, having prepared peer reviews of projects for municipalities, Keri has a thorough understanding of the permitting process.
---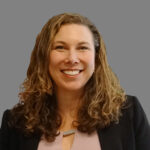 Katie Enright, P.E., Associate Principal, Chelmsford
Katie leads our Chelmsford office, with 20 years of experience in Site/Civil design. She has a broad knowledge of the technical and procedural aspects of engineering projects, and is responsible for the oversight and design of a variety of land development projects. She has extensive experience with permitting through local boards and commissions, public hearings, and construction.
---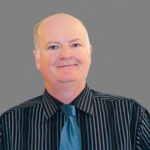 Steven Tyler, P.E., Associate Principal, Worcester
Steve is the Manager of the Worcester office and draws upon a talented group of transportation engineers, planners, and public outreach specialists to assist clients with realizing their visions in a well thought out, collaborative way. As DPW Director in the Town of Spencer, Steve oversaw the development of numerous projects and fully understands land development from the municipal perspective.