Practical Solutions for Site Improvements across the State
June 16, 2021
Project Spotlight: Cedar Crossing, Walpole
HSH has prepared a site plan, stormwater management design, and utility design for a multifamily development located on 54.73 Acres at 51-53-55 Summer Street in Walpole, Massachusetts, under Chapter 40B. The three parcels, located adjacent to an existing railroad, will be reconfigured into two parcels. The first parcel will be comprised of 48 rental townhouses, 192 rental apartment units, and a centrally located clubhouse. Apartment rentals will have access to underground assigned parking, and townhouse units will have a single-bay garage. HSH coordinated the project team including lighting design, and landscape architecture.
There are many ideas about housing in any community. Let HSH help you explore alternatives for smart growth with these funding options:
Chapter 40B: Massachusetts' affordable housing law that streamlines the permitting process and allows for more flexible zoning rules if affordable housing units are included.
Massworks Grants: A grant program for municipalities for public infrastructure projects that support and accelerate housing production, spur private development, and create jobs.
Chapter 40R: Massachusetts law that encourages communities to create dense residential or mixed-use smart growth zoning districts with affordable housing units located near transit stations and municipal centers.
Transit-oriented Development: TOD maximizes the amount of residential, business, and leisure space within walking distance of public transportation.
Contact HSH to help you navigate the permitting and development process. Our experienced civil engineers can help with:
Translating requirements into actions;
Comprehensive civil engineering and site design;
Creating more transparency in the permitting process;
Ensuring confidence through understanding of the process; and
Due diligence for a successful outcome.
Services Offered:
Civil Engineering | Conceptual Planning | Stormwater Management | Site Plan Permitting | Definitive Subdivision Permitting | Transportation Impact Assessment | Parking Demand and Needs Assessment | Peer Review | Structural Engineering
---
Meet Our Area Civil Engineering Leaders
---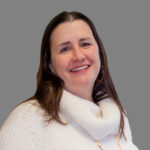 Keri Pyke, P.E., PTOE, Principal
Keri leads our land development team in Worcester. Having successfully delivered housing, office, and recreational projects throughout the Commonwealth, Keri draws on this experience to ensure the clients projects advance in a time and cost-effective way. Additionally, having prepared peer reviews of projects for municipalities, Keri has a thorough understanding of the permitting process.
---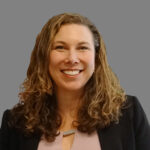 Katie Enright, P.E., Associate Principal, Chelmsford
Katie leads our Chelmsford office, with 20 years of experience in Site/Civil design. She has a broad knowledge of the technical and procedural aspects of engineering projects, and is responsible for the oversight and design of a variety of land development projects. She has extensive experience with permitting through local boards and commissions, public hearings, and construction.
---