Large-scale Special Events Must Have A Transportation Plan!
September 15, 2022
U.S. OPEN, WORLD CUP, MOVIE SHOOTS, CONVENTIONS, AND MORE.
HSH Makes It Happen!
How HSH Does It
Howard Stein Hudson (HSH) works with municipal and state authorities to prepare traffic management plans (TMPs), detours, and shuttle bus routing. We identify on- and off-site parking locations, encourage the use of public transit; and ensure safe and accessible pedestrian and bicycle routes! We even work with transportation network companies (TNCs) and mapping companies to ease travel in the area.
No One Likes Surprises!
Hosting a large-scale special event that impacts everyday people's lives requires detailed planning and outreach. Engaging communities is one of HSH's cornerstone principles. Our Public Outreach team can work with you to ensure that people get information to inform their travel plans around special events as well as provide input in the process.
The HSH Edge
Our Transportation Planning Group is fully integrated with the rest of HSH's services, giving us the unique edge of drawing on the firm's significant resources to ensure the event impacts are understood, acknowledged, and mitigated for government approval.
---
Our Experience
Hollywood Blockbuster: Knight and Day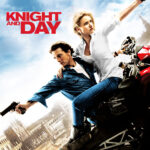 HSH prepared detour plans for street closures in South Boston and Charlestown during the filming of this major motion picture. HSH worked with the contractor and film crew in the field to ensure that the closures and associated detours were implemented according to plan, and to make adjustments in the field as needed. HSH was also responsible for creating and maintaining a website to provide information to the public about closures and detours routes during filming. The team also provided daily notifications to the 511 Traveler Information System regarding upcoming closures and detours.
Minor League Baseball Comes to Massachusetts: Polar Park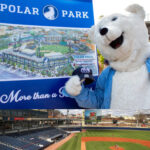 HSH worked with the City of Worcester to create and carry out a public outreach and marketing campaign for travel and parking in the Canal District during a collection of redevelopment projects anchored by the construction of Polar Park. We developed a message-driven campaign to educate and engage the public, encouraging people to come to the district during construction and ensuring that they understood how to get there and where they could park if they chose to drive. HSH maintained open lines of communication helping to deliver the next inning in Worcester's storied history of baseball.
World Class Sports: U.S. Open Championship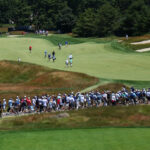 HSH assisted the USGA with traffic engineering, wayfinding, and logistics at locations in and around The Country Club in Brookline during June 2022. HSH prepared traffic management plans (TMPs) showing the necessary traffic control for appropriate shuttle bus routes as well as the potential of re-routing of vehicles and provisions for pedestrians, cyclists, and transportation network companies (TNCs) to travel in the area. HSH is also assisted in the placement of police detours and traffic control posts.
---
Meet Our Team
Keri Pyke, P.E., PTOE
Principal of Transportation Planning and Land Development
Keri has over 25 years of experience in traffic engineering and transportation planning. She is very familiar with the many varied aspects of traffic engineering and multi-modal transportation planning, including traffic and parking analysis, traffic signal design, safety planning, and analysis.
Tom Tinlin
Associate Principal
Tom's vast experience in local and state government has included overseeing and permitting many events, including six Super Bowl, four World Series, one NBA Championship, and one NHL Stanley Cup Championship parades. Special events also include the Democratic National Convention, MLB and NHL All-Star games, Boston Marathon, large-budget movie productions, and many more.
Bob Stathopoulos, P.E., PTOE
Traffic Engineering
Bob has over 14 years of experience in traffic engineering and has worked in a variety of projects, offering solutions to different traffic engineering problems in a cost-effective manner. Bob has a proven track record on developing appropriate signal phasing and timing plans that provide efficient and safe operations for all users.
Christina Mollicone
Temporary Traffic Specialist
Christina works on a wide range of projects for both public and private developments. She designs temporary traffic control plans, traffic signal plans, and pavement marking and signage plans. Aside from design, she also prepares special provisions, cost estimates, and engineering reports, and performs construction administration for a variety of projects.