HSH Women Leading the Way in Massachusetts Construction
March 10, 2021
At HSH, we are committed to fostering gender equality within our practice.  To celebrate Women in Construction Week, we recognize the contributions of the women on our Construction Services team.  Christina, Kathleen and Rachelle all possess the commitment, creativity, and intelligence that the fast-paced construction industry requires.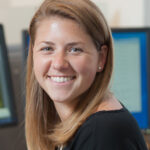 ---
Kathleen Martin
Kathleen works with contractors and developers to design site logistics for a variety of private development projects throughout the metro Boston area. The construction management plans are designed to provide safe accommodations for pedestrians, vehicles, and bicyclists in addition to providing efficient space for construction. For the public sector, Kathleen is currently managingthe design and construction of a Massworks grant project for the City of Revere. Her role includes managing the day-to-day activities of the contractor, designing updates based on field conditions, and construction administration.
---
Rachelle Edouarzin
Rachelle regularly designs Temporary Traffic Control Plans for a variety of MassDOT Highway projects. She develops Construction Management Plans and Temporary Traffic Signal Plans for vertical construction projects around the Seaport District and downtown Boston area. Rachelle also coordinates with various state and city agencies as part of the permitting process for some of the region's largest private development projects.
---
Christina Mollicone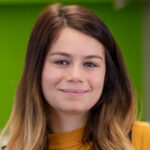 Christina designs a wide range of projects for both public and private developments. She has created numerous temporary traffic control plans, traffic signal plans, and pavement marking and signage plans. Christina also develops civil design plans, including grading and utility design. Aside from design, she also prepares special provisions, cost estimates, and engineering reports and performs construction administration for a variety of projects.
---
Focused on Delivering Successful Results!
We are focused on delivering successful construction results for our clients. Our team works with clients as their projects transition from design to the challenge of effective and efficient construction. From bidding through daily project management to project closeout, our staff of engineers, inspectors, and project managers collaborate with owners, builders, and developers to manage the construction process.