HSH Celebrates Women in Construction
March 03, 2020
At HSH,  we are committed to female advancement and fostering gender equity within the firm. To celebrate Women in Construction week, we take this opportunity to introduce you to our talented women construction professionals!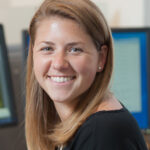 ---
Kathleen Martin
Kathleen brings a creative mindset to site logistics. Working within accepted engineering standards, Kathleen develops an efficient plan that works for Contractors while ensuring safety for pedestrians, cyclists, and passing vehicular traffic.
---
Rachelle Edouarzin
Rachelle provides engineering services for the construction of residential and mixed-use developments. Rachelle is responsible for coordinating and designing Construction Management Plans and Temporary Traffic Control Plans as part of the permitting process for some of the regions largest private development projects.
---
Christina Mollicone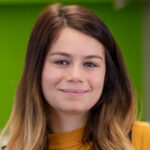 Christina develops a variety of plans for state and city agencies including temporary traffic control plans, signal plans, and pavement marking and signage plans. As part of these plans, she prepares special provisions, bid documents, and cost estimates. Christina also performs construction administration for a variety of projects.
---
Cassie Aiello
Cassie is a co-op with HSH through the Wentworth Institute of Technology co-op program, focused in civil engineering. She joins an active Construction Services Group, and is involved in many different projects, specifically Construction Management Plans and Temporary Traffic Control Plans. As a junior in the Wentworth program, she has completed numerous civil engineering classes and projects and hopes to apply her knowledge in the construction industry when she graduates.
---
Focused on Delivering Successful Results!
We are focused on delivering successful construction results for our clients. Our team works with clients as their projects transition from design to the challenge of effective and efficient construction. From bidding through daily project management to project closeout, our staff of engineers, inspectors, and project managers collaborate with owners, builders, and developers to manage the construction process.