Catch up with HSH at TRB!
January 13, 2020
We'll be at the TRB Annual Meeting,
January 12 – 16, 2020.
Tuesday, January 14, 2020 – 8:00 AM- 9:45 AM
Lectern Session 1373: Various Facets of Context Sensitive Solutions: Performance, Implementation, and Opportunities.
Keri Pyke, P.E., PTOE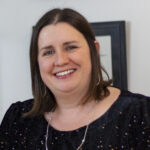 , our resident "plan-gineer," will be presenting about A Context-Sensitive Solution in Allston Balancing the Needs of Engineers, Abutters, Operators, and Travelers related to the I-90 Allston Interchange Improvement Project.
In order to progress the Allston Multimodal Project, the Massachusetts Department of Transportation enlisted the assistance of an Independent Review Team (IRT) to challenge assumptions and help stakeholders work through entrenched opinions. HSH lead the alternatives analysis and was responsible for roadway, traffic, utility, constructability, and construction cost estimate review. The IRT determined that the project could be designed in a more context-sensitive manner, and such a design would prove to be more advantageous for the majority of transportation users and impacted abutters. Learn more at Lectern Session 1373.
Informed and Updated – Committee Meetings
Ian McKinnon, P.E., PTOE, RSP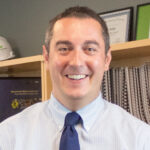 , Associate and Institutional and Private Markets Technical Leader, will be attending the Standing Committee on Traffic Control Devices.  Ian has been a member of this committee since 2012 focused on the development, design, application, and evaluation of traffic control devices, and their effect on traffic operation and safety.