Structural Engineering at Howard Stein Hudson
October 18, 2020
No job is too big or too small for our engineers. They understand that even the smallest repair can provide large benefits for the community. Our Manager of Structural Engineering and our new Southeastern MA Office Manager are ready to collaborate with your municipality and deliver innovative solutions for your community.
Our Structural Engineering group has experience developing contract documents for bridges, culverts, retaining walls, and foundations.
---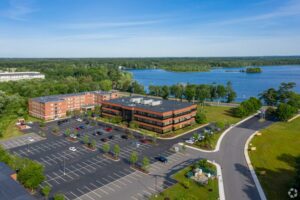 Summer of 2023
Howard Stein Hudson Opens Our Newest Office in Bridgewater!
HSH is the premier transportation consulting firm in Massachusetts with offices in Boston, Chelmsford, and Worcester. Under Steve Findlen's leadership, the new office in southeastern Massachusetts will allow HSH to expand our services into southern New England serving both existing and new clients.
---
HSH is pre-qualified with MassDOT and has experience in designing structures from small culverts to multiple-span bridges with supporting foundations. Our experience includes shallow or deep foundations, driven piles, micropiles, and drilled shafts. HSH can provide clients with a range of feasible solutions and formal recommendations for their small, medium, or large projects. Our team implements projects from conceptual design through final design and construction.
Our Structural Engineering services include:
Bridges and Culvert Design,
Retaining walls,
Sign/traffic signal foundations, and
Miscellaneous Structural Items.
---
Meet the Structural Engineering Team
Paul W. Berthiaume, P.E.,
Manager of Structural Engineering
Colin Costello, P.E.,
Senior Structural Engineer
Adam DeCotis,
Structural Designer
Robert Gibson, E.I.T.,
Structural Designer