HSH Book Club – Year of Yes: How to Dance it Out, Stand in the Sun, and Be Your Own Person
September 27, 2021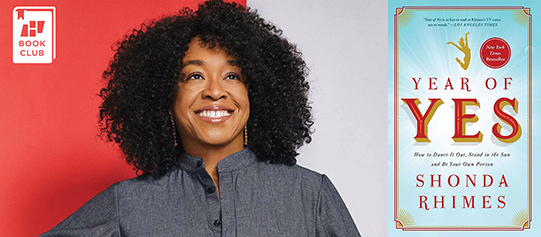 The HSH Book Club recently met to discuss the book, Year of Yes: How to Dance It Out, Stand in the Sun, and Be Your Own Person by Shonda Rhimes. Past Book Club books have largely been non-fiction and engineering focused. This time around, the book, which resembles a memoir and focuses on personal growth, was recommended by HSH's Women's Resource Group.
Shonda Rhimes is a television producer, screenwriter, and author best known for her television shows Grey's Anatomy, Scandal, and How to Get Away with Murder, among others. Rhimes embarked on her "Year of Yes" after her sister pointed out that she never said yes to anything. For a year and a half, Rhimes tried to say yes to things that pushed her out of her comfort zone and encouraged her personal growth. She gave inspirational speeches in front of large crowds, appeared on live TV, and cut toxic people out of her life.
The Book Club members reflected on their experiences reading the book and the impact it had on them. Rhimes' way of writing was unanimously adored. It made her journey relatable and highly entertaining, much like the stories she tells on television. Group members contemplated what their own "Year of Yes" might look like and what challenges they might face. They shared their own tips for venturing out of their comfort zone and prioritizing their own well-being and happiness. Year of Yes reminds readers that your life is your own and you are the expert on living it to the fullest.
Categories: